Anitized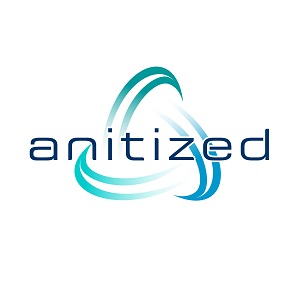 214 215-7375
8721 Forney Rd.
Dallas, TX
High Tech Sanitizing Solutions
We are better together! People make life worth living and we need to be able to come together in work and in play as safely as possible. Moving forward there is a need and desire to keep one another safe, especially in high-impact areas. There are proven ways to mitigate infectious viruses and to reduce possible transmission of these contagions including Covid-19 and other flu-like viruses. Anitized is here for you. How? By bringing a trifecta of sanitizing solutions for your daily business needs. Being pro-active and focusing on keeping you, your employees, your guests, and your facilities as sanitized as possible. We specialize in hi-value and hi-tech, no-touch sanitizing solutions with products and services designed to reduce potential impact from viruses or other contagions in our environment. Providing these products in a meaningful way where you can achieve less apprehension and more communication with staff, guests or clients is our mission. We provide the temperature read sanitizing stations that message, monitor, and record data when desired. We also provide UV Light Tunnels for offices that run continuously,  Covid 19 Compliance Officers, and PPE kits for your special events. We know you care about your health and safety and we do too!
Why UV, why not other options:
Compared with familiar disinfection methods using liquid and powder-based disinfectants, ultraviolet disinfection lamps are widely used, extremely efficient, and more convenient to operate. UV light does not only disinfect surfaces, air, and water but also eliminates mildew and mites. Visit us or call us today for more information on how we can help your business, your event space, your employees, and your visitors know that you care about them too!