Steel City Pops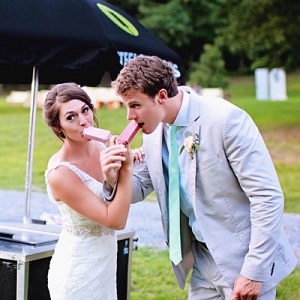 214 792-0567
2012 Greenville Ave.
Dallas, TX
gourmet popsicles & catering
"We produce and sell all-natural gourmet popsicles (or pops). Steel City Pops are made in small batches from the freshest all-natural ingredients, locally-sourced if possible. We only sweeten our pops with raw, organic cane sugar and never use artificial flavors, colors, or preservatives. Our menu features dairy-based creamy pops, vegan-friendly fruity choices... and almost all of them are gluten-free. Our menu is seasonal, featuring flavors like maple bacon bourbon in the Fall and hibiscus in the Spring. You can always bet on finding flavors like chocolate, buttermilk, coffee, and strawberry lemonade."